Safety: CPR, First Aid, OSHA 10 Courses
Campus Location:
All Campuses
Division
Economic Development
These program will help employers meet OSHA and other federal and state regulatory requirements for training employees on how to pepare, respond and care for emergencies at work.
CPR, First Aid and AED Certification Class
This essential class educates attendees on the critical skills needed to respond to and manage an emergency until emergency medical services arrives. Skills covered in this course include first aid; choking relief in adults, children, and infants; and what to do for sudden cardiac arrest in adults, children, and infants.
OSHA 10
In this course, participants will learn to apply OSHA policies, procedures, standards, and general industry safety and health principles. This class is held over two days, and is ideal for new employees, safety and field personnel, and team supervisors. Training topics for the OSHA 10-hour include:
Overview of OSHA, walking working surfaces, electrical safety, Hazcom, PPE, exit routes, fire safety, material handling, bloodborne pathogens, hearing conservation, industrial hygiene, machine guarding, and lockout/tagout.
Class Times Offered:
Daytime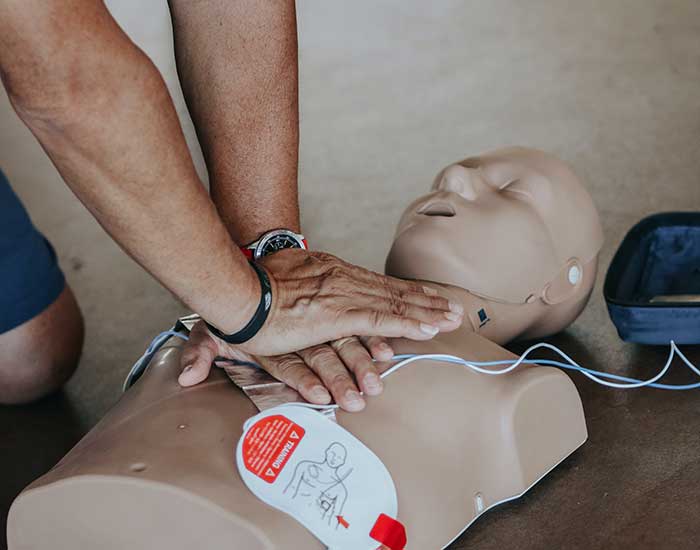 John Usry
Executive Director for Economic Development
Get More Information About
Safety: CPR, First Aid, OSHA 10 Courses